Eden Batki's Hungarian Cookbook will explore traditional recipes from Hungary, the ones she remembers eating as a kid at family meals. This site chronicles her travels, search for stories and recipes, and her cultural legacy as an hungarian Jew. Here you will find her unique take, adapted for a modern, vegetable-focused palette.
My Hungarian Cookbook Kickstarter project was funded in October 2018. I'm going to Hungary May-July 2019 to begin research and travel the country. Follow along on this journey with me on the blog and instagram!.
ABOUT EDEN
She has cooked with and for many artists, art galleries, and events over the past 5 years. She made a pop-up and zine at Blum and Poe Gallery in Los Angeles with Salad for President, cooked a mostly foraged dinner in Paris for Zadig and Voltaire, and has photographed Yoko Ono. Her documentary film Weedeater (2016) has screened around the world including Auroville, India. Batki toured with the film on most screenings and made a series of dinners created with foraged ingredients, meanwhile selling her home-made body balms, incenses and herbal smokes under the name Eden's Herbals.
Batki worked as Production Manager on CNN's Explore Parts Unknown: The Perfect Dish Asia and as Production Consultant on the Emmy and James Beard award winning Little Los Angeles series with Anthony Bourdain. Currently Batki is working on a project researching her Hungarian roots in relation to food and land.
Hungarian cooking has yet to be recognized on the world stage. Hungary is bordered by 7 countries and the food reflects This. this unique location produces food flavored by Slovakia, Russia, serbia, to name a few, as well as turkey, and roma people.
Grandma and Grandpa Batki
When my dad was 7 years old, his brother and their parents came to the US during the 1956 Hungarian revolution. This cookbook is inspired by my Jewish Hungarian heritage, and is an homage to my grandmother, whose cooking has created an everlasting impression on my life and a love for cooking. My grandma was a boss in the kitchen.
I spent time in the summer with my grandparents eating stuffed cabbage and chicken soup with dumplings. She never showed me how to make it and to this day, I cook her recipes from my taste memory, the ones I remember eating as a kid at family meals.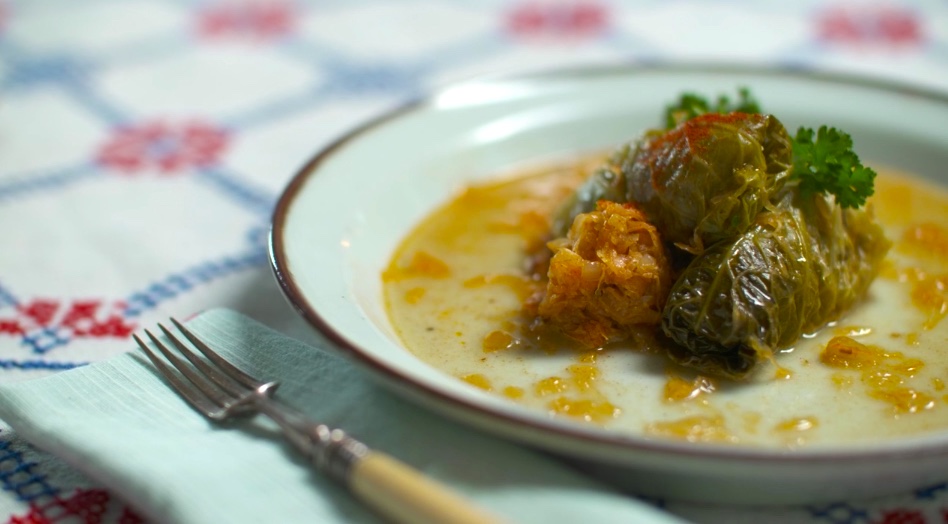 I'm a cook, photographer, filmmaker, forager, and traveler. I'm always up in a tree, scouting local eateries, experimenting, or on a plane traveling through foreign places trying new flavors. When I cook, these adventures end up on the plates of food which I prepare, from the same desire to feed people that my mother and grandmother passed on to me.
The successful kickstarter campaign is funding my research and trips to Hungary. I will explore the seven regions of the country, Transylvania, and the culinary influences of neighboring regions, along with a special pilgrimage to my grandparents' villages.
Starting in May 2019 I will be meeting small food producers, farmers, home cooks, foragers, herbalists, and restaurant chefs. I will be documenting the journey with pictures, recorded interviews, and collecting recipes.
I want to understand and be inspired by the cuisine, how it has endured, and where the flavors came from. This cookbook is a way to add my voice to the dialog of first generation American cooks who reconnect with their heritage.